With his hands in the earth, giving free expression to intuition and to nature, Camille Muller creates each time a garden that is unique, the fruit of his relationship with life.
Alert to the biotope and to the human, he develops an inventive approach in which ecology plays a major role.
Camille Muller began his career with Gilles Clément before setting himself up in Paris as a landscape gardener. In the 1980s, he worked for several artists and people with a taste for beauty: sculptor César, painter Peter Klasen, designers Marithé+François Girbaud, the Rothschild family.
Making a name for himself for his wilderness gardens and ingenious responses to technical challenges in an urban setting, he went on to tackle large-scale projects in France and overseas: in Normandy, Burgundy, Greece, Spain and Madagascar.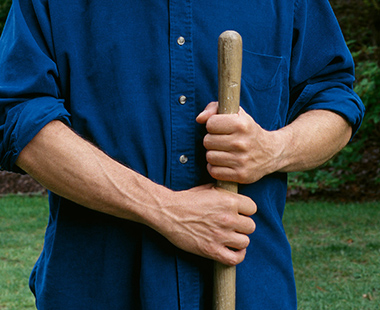 In time, his creations acquired a more avant-garde refinement, while retaining their respect for nature. From gardens of moss to Mediterranean landscape-gardens, each creation constituted a micro-ecosystem. The garden was to form a meaningful whole, a microcosm in which man relates to the universe.